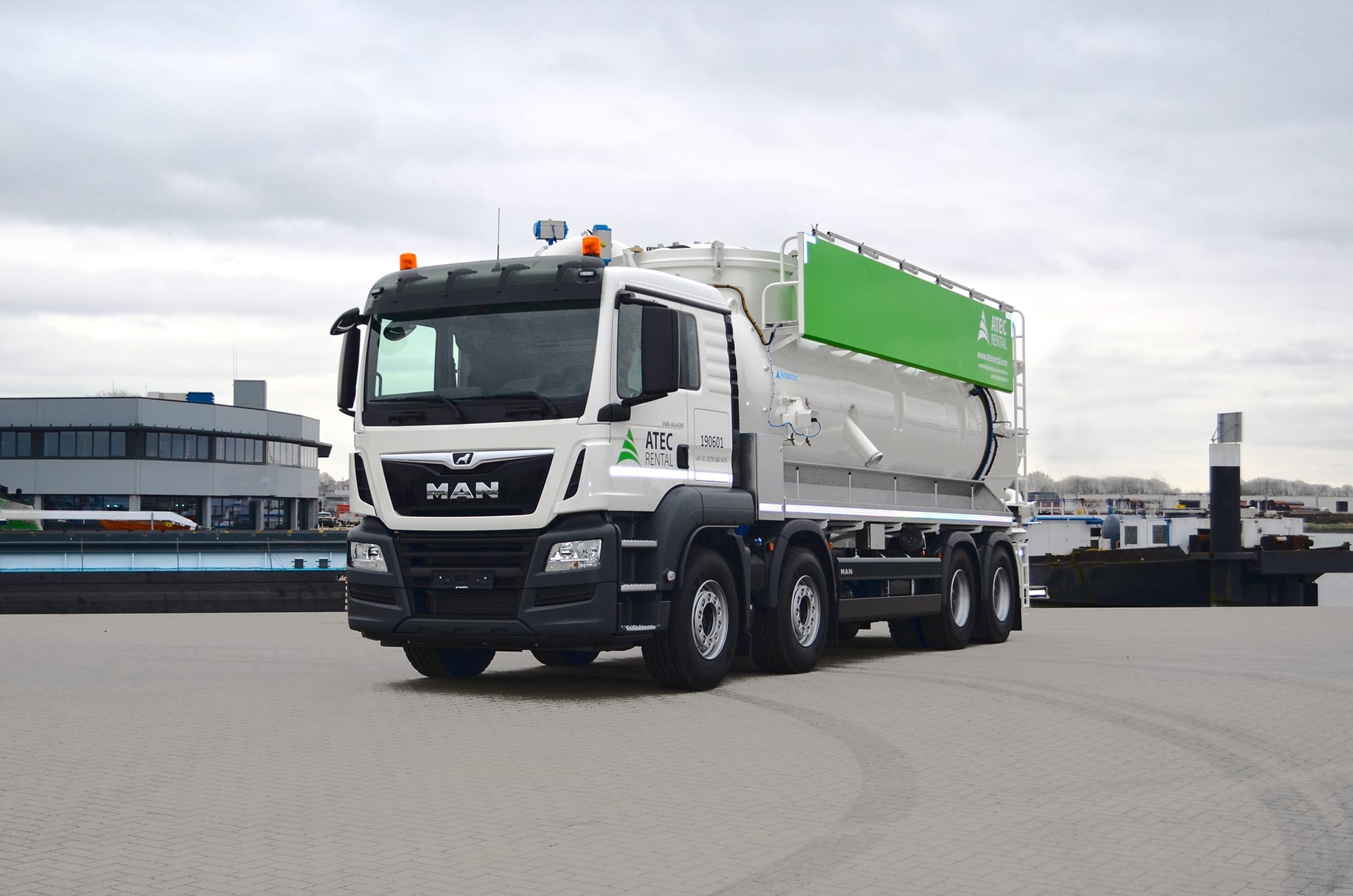 Vacuum trucks – Standard
Industrial cleaning, Construction

Vacuum trucks – Standard

ATEC Rental's standard vacuum trucks are Amphitec Vortex machines. As standard, these vacuum/pressure machines are equipped to make your vacuuming and blowing job as efficient as possible. Thanks to the highly intuitive controls of the units, your operators will need very little time to get familiar with and start using the rental equipment. These machines can easily vacuum dry and wet substances and blowing free flowing dry materials over long distances.
Technical Details
Brand model
Amphitec Vortex
Tank material
Stainless steel
Vacuum pump
Amphitec roots blower, 9000 m3/h
Used for
Sucking up residues
Removal of contaminated material due to spills or emergencies
Removal of fly ash
Removal of residues from production processes
Removal of contaminated soil
Cleaning and emptying of residues in silos
Supply and removal of roof ballast (roof gravel/roof substrate)
Supply and removal of insulation material in difficult to reach and narrow spaces
Supplying raw material for drainage purposes