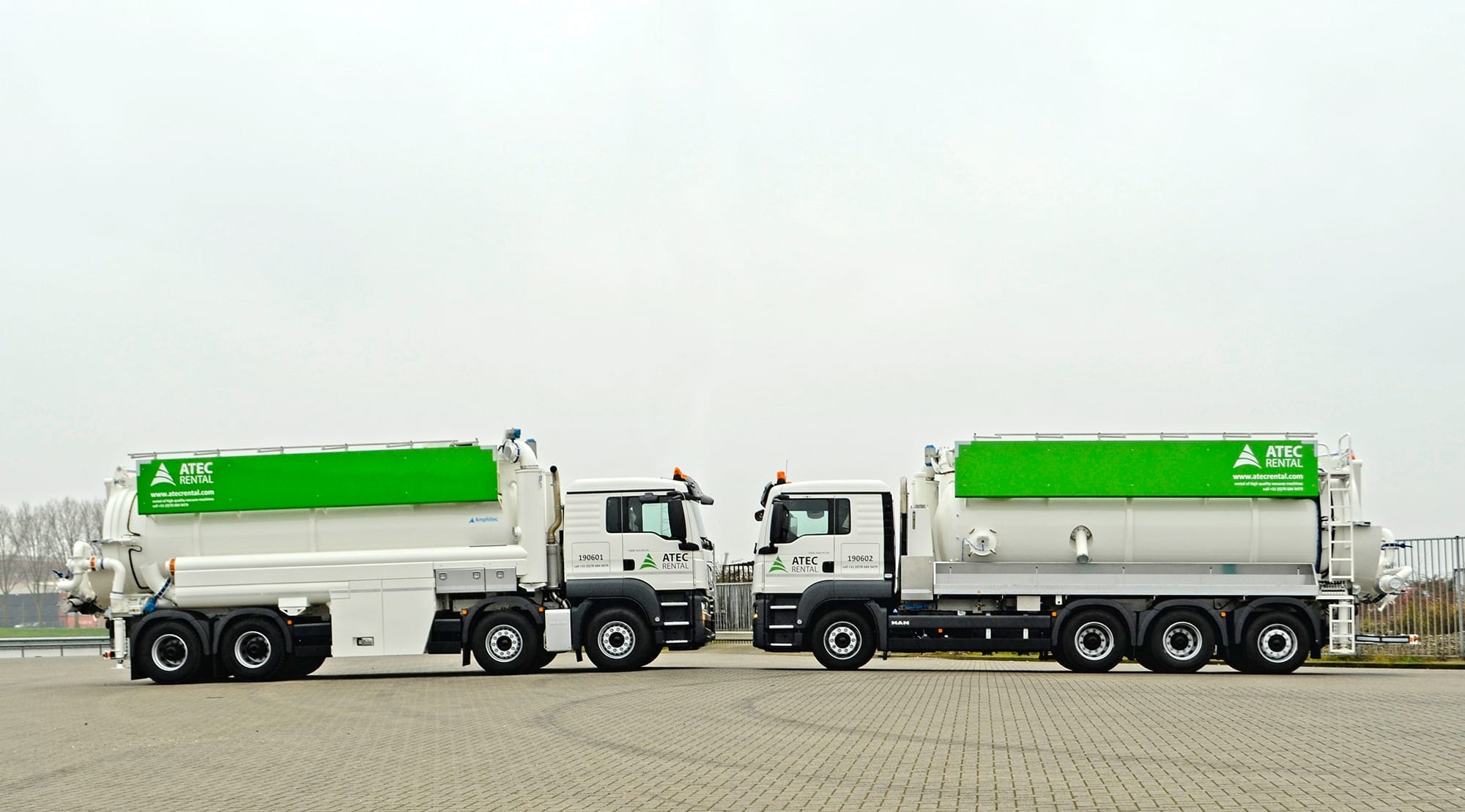 Rental Equipment
High-quality rental equipment
ATEC Rental has a large fleet of rental vehicles with different types of vacuum/pressure machines. These Amphitec machines mounted on various kinds of chassis are ideally suited for a wide range of vacuuming, blowing, and cleaning operations in the construction, industrial cleaning and suction excavation markets.
Our fleet is entirely made up of high-quality and well-maintained near-new equipment. This means that you can be sure that the equipment you use is based on the latest technological advances in Amphitec's unique vacuum/pressure vacuum technology and that you will get the best performance and economic fuel consumption.
For all your vacuuming and blowing needs
Several vehicles in our fleet are equipped with a multi-purpose suction arm that makes lighter work of any vacuuming job. The heavy-duty SIR-certified vehicles are fitted with powerful roots blowers to vacuum a wide variety of substances, ranging from sand from crawl spaces, soil and clay when clearing cables and pipelines to sludge from silos, excavations, basements, or crawl spaces.
The use of vacuum/pressure technology makes ATEC Rental equipment ideal for vacuuming, discharging, and transporting dry and wet substances over long distances of up to over 300 metres, as well as for blowing/applying materials on roofs, such as gravel and substrate at heights of up to 75 metres.
Accessories
When you rent your vacuum/pressure equipment from us, we can also offer you the accessories you need. Examples include the right suction hoses and matching couplings for your job. This will make sure you get off to a good start! Contact us to find out the possibilities.